Leave Stress Behind,
Enjoy Wedding Planning
Specialized Therapy for Wedding Stress and Anxiety - Helping You Navigate the Challenges that Come with Planning Your Big Day
Book a No-Cost Consultation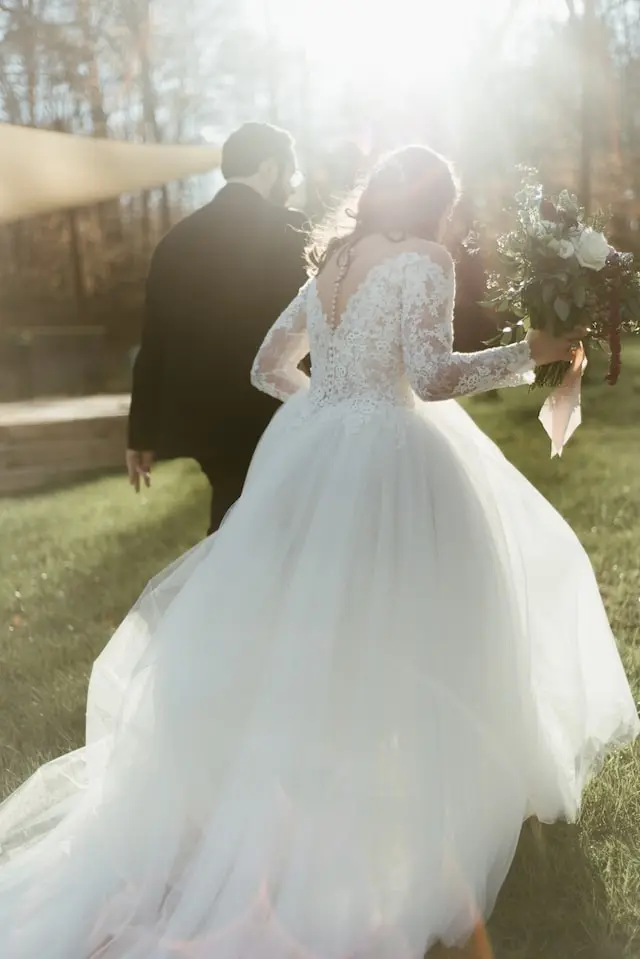 Say "I Do" to a Stress-Free Wedding.
Find support through wedding focused therapy services.
Online Wedding Services
---
Wedding Therapy
Wedding therapy can help you be present in the moment, manage anxiety, set boundaries, and process your emotions so you can enjoy your big day and all the ones ahead.
Coaching
Coaching is for people recognize their wedding is adding stress to their lives, but may not want therapy. We will set and meet goals, increase motivation, and change behaviors.
Premarital Counseling
Premarital counseling involves you and your future spouse. We will work together to discuss the hard questions to help you and your partner have a successful marriage.
Sunridge Counseling Weddings
---
Congratulations on your engagement!
Planning a wedding can be an exciting and joyous experience, but it can also be stressful. Everyone says this is the best day of your life, but maybe anxiety has stolen some of that excitement. If you're feeling overwhelmed or anxious as you prepare for your big day, you're not alone. Many brides and grooms experience a range of emotions as they navigate the planning process and cope with the changes that come with getting married.
Sunridge Counseling offers online Wedding Therapy by a Licensed Counselor in Arizona, New Mexico, Pennsylvania, and Vermont as well as online Wedding Coaching and online Premarital Counseling throughout the United States. I understand the unique challenges that brides and grooms face and am here to support you as we navigate this exciting time in your life.
Some common issues that brides and grooms might address in therapy or coaching include:
Stress and anxiety related to wedding planning

Difficulties with family and/or in-laws

Conflict with your partner or wedding party

Grief and loss around those who cannot be there on your wedding day

Adjusting to the changes that come with marriage

Trauma or past experiences that may be impacting the present relationship
Online wedding services are designed to provide a safe and supportive space for you to process emotions and navigate the challenges you may be facing. I will help you to develop coping strategies, set boundaries, heal from the past, and manage your emotions so you can feel confident and prepared as you take on this new chapter in your life.
When you're ready to leave the stress behind and enjoy wedding planning, I'm here to help. Contact me today to learn more about how my Wedding Therapy services can help you have a happy and stress free wedding.
Weddings FAQ
---
Therapy and coaching are both forms of support that can help people make positive changes in their lives. However, they have some key differences:




Therapy is typically focused on addressing mental health issues or emotional difficulties, while coaching is more focused on helping people achieve specific goals or objectives.




Therapy often involves exploring and processing past experiences and emotions in order to gain insight and make positive changes. Coaching is focused on the present and future, and often involves setting goals and creating action plans to achieve those goals.




Overall, therapy and coaching are both valuable tools that can help people make positive changes in their lives. Which one is right for you will depend on your specific needs and goals.

Wedding focused therapy is a type of therapy that specifically addresses the psychological and emotional aspects of planning a wedding. It is different from a wedding planner or coordinator in that it focuses on the emotional well-being of the bride and/or groom rather than on the logistics of the wedding itself.




A wedding planner or coordinator helps couples plan and execute the details of their wedding, such as selecting a venue, managing the budget, and coordinating vendors. They typically do not address the emotional well-being of the couple or the psychological challenges that may arise during the wedding planning process.




Wedding focused therapy, on the other hand, can help navigate the emotional challenges that may come up during the planning process, such as communication issues, relationship conflicts, and stress. The therapist can help develop coping strategies to deal with these challenges and work through any issues that may be affecting their relationship.

Wedding Therapy, Coaching, and Premarital Counseling Services cost $150 per 50-minute session and $270 per 90-minute session. Payment is due at the time of service and a card must be on file before the first appointment. For Wedding Therapy Services, you will receive a Good Faith Estimate to help you understand your financial responsibility as part of the intake paperwork.